WTF?: The Problem with Stamp 3 in Ireland
UPDATE 25 April 2019: 
So about two weeks after I wrote this post, the Irish government decided to simply do away with the Dependent/Partner/Spouse Employment Permit and let all dependents/partners/spouses of critical skills employment holders work in Ireland with no restrictions and—wait for it—NO WORK PERMIT. 
I went to GNIB this morning and I'm ECSTATIC to say that I now have a Stamp 1G in my passport, declaring that I "may work full-time without Employment Permit." Honestly, I thought this day would never come! (1G is now the stamp that all dependents/partners/spouses of Critical Skills Employer Permit holders will receive. Read more about it here.)
I think this was better news than any of us had expected. The announcement came out of nowhere; I had first read about it on Facebook, and I honestly didn't believe it. I started applying to jobs in Dublin right away, and I could now tick off the "authorised to work in Ireland" box in the online applications. It was glorious. I'm thrilled to say that I interviewed with a great company here soon after, and I'm going to start working for them in a couple of weeks.
I'm going to leave my original post below since this change only applies to dependents/partners/spouses of Critical Skills Employment Permit holders. Stamp 3 is still being given out to dependents/partners/spouses of those on Intra-Company Transfer or General Employment Permits, so sadly, the information below will still apply. Also, note that even with Stamp 1G, you're still not allowed to operate your own business or be self-employed, and it is tied to your spouse's Critical Skills Employment Permit. 
For more information about this change and Stamp 1G, click here.
Original post:
Being Stamp 3 in Ireland is a major source of confusion and frustration for those holding stamp 3 status, their families, and employers. This post is for anyone considering moving to Ireland because a job opportunity has come up for you or your spouse.
Here's what you should ask yourself if you're the person who'd be following your spouse and you don't already have a job lined up here:
Are you and your spouse non-EU citizens?
Is your job not in IT, nursing, or some kind of scientific field?
Do you plan on continuing your career while living in Ireland?
If you answered "yes" to these questions, let me make things easy for you.
Don't bother moving here.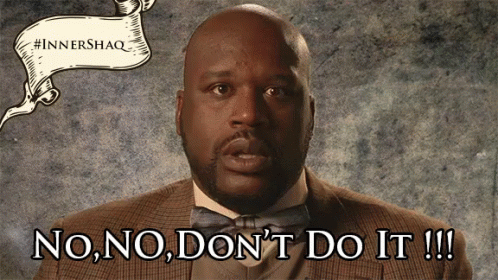 Ireland is one of the few European Union countries that doesn't allow spouses of Critical Skills Work Permit holders to work automatically without a work permit. You can't apply for said permit without a job offer in hand first. It's a complete catch-22. And if you're lucky enough to get a job offer, expect to wait at least several months for the employment permit to come through.
If your spouse has been offered a job in Ireland and he/she is not getting a Critical Skills Work Permit, then seriously, forget about moving here.
Now, before I go any further, I know some people who are anti-immigration/xenophobic/racist might read this and claim that I'm acting entitled in a place that's not my country. There were some pretty nasty comments in response to a recent Irish Times article about a Stamp 3 holder's struggles, and you can read them here.
Here's what I have to say: I fully understand that I'm not a citizen and that my rights are different. I'm even OK with the fact that I need to have a permit in order to work. My problem is when Ireland's Department of Business, Enterprise, and Innovation has language on its site that makes it sound fairly easy and painless for a spouse of a CSWP holder to get a job. There's no mention that the immigration stamp we're required to have will essentially get us ignored for a large number of jobs here. Consider this post as my way of revealing the truths of what it takes to apply for jobs here as a Stamp 3 holder and what it means to be on Stamp 3.
The Basics
Let me first explain briefly what happens when you initially move here. Upon entry to Ireland, you'll be granted a visitor's visa (ours was 90 days). Before that visa expires, you're expected to go to the Garda National Immigration Bureau (GNIB) to apply for a residency stamp that allows you to stay here past those 90 days. (Getting an appointment for this is a circus in and of itself. For many people it takes weeks, if not months to secure one. You can read more about our own personal process with this here.)
The Critical Skills Work Permit (CSWP) holder will be granted a Stamp 1. Stamp 1 is essentially for anyone working in Ireland on a work permit.
Meanwhile, the CSWP holder's unemployed spouse will be given a Stamp 3. This stamp is given to all non-EU spouses/partners of non-EU citizens.
It also basically equates to being a pariah when job searching. (If you're curious what all this stamp business is about, click here.)
A week or two after this GNIB appointment, you'll receive your Irish Residency Permit cards in the post. The card for a Stamp 3 holder explicitly says, "Cannot work or engage in business."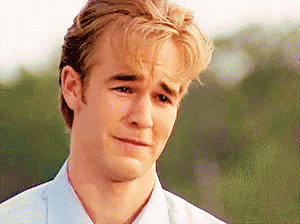 These words aren't just demoralizing; they're also troublingly misleading. Yes, legally, you cannot work in Ireland while on a Stamp 3. However, Stamp 3 holders can apply for jobs. When they get a job offer and a work permit, they can subsequently return to GNIB and get a Stamp 1 (just like their partner/spouse), giving them the legal right to work for that employer.
In fact, spouses of CSWP holders are eligible for a special Dependent/Partner/Spouse Employment Permit that supposedly makes it easier for you to find work here. (But it's basically a lie; more on that below.)
So What's the Job Search Process Like for a Stamp 3 Holder?
In a word, brutal. 
Sadly, most employers here will immediately disqualify you as soon as they hear or see the words "Stamp 3." Most of them simply want an Irish/EU citizen, or someone with a Stamp 4 (usually granted to spouses of Irish/EU citizens, letting them work without an employment permit). Basically, they want someone who doesn't require any paperwork to process their employment and can start work immediately.
I've had various phone calls and emails with recruiters in the past, mainly for media/content roles (I worked 10+ years in journalism in the States) and every single one swiftly ended as soon as they asked what stamp I had. "Stamp 3" is an instant conversation killer. I didn't even get to talk about my professional background. I feel a lot of this has to do with the lack of education HR professionals have here. Many think Stamp 3 holders have zero right to work, ever. Others are aware of the paperwork and lengthy process and don't want to bother.
That being said, the general consensus among Stamp 3 holders is to ignore recruiters. Every single one I communicated with only had jobs that were for Irish/EU citizens or Stamp 4 holders. They were a complete waste of my time (fortunately, I didn't spend much time on them anyway). However, feel free to try them out and see what reaction you get. They might differ based on the industry.
My luck didn't really change when I applied directly to companies. My CV had no mention of me being a Stamp 3, but a quick glance through my work and education history makes it crystal clear that I'm American (and likely in need of a work permit). My recommendation is, if you have any Ireland-related experience, even if they're short volunteering stints or clubs, it's worth including in your CV. I'm not saying it will land you the job or even a phone screen, but it's at least something.
Funny aside: People here are shocked when they learn how difficult it is for me to get a job. I think they think Americans have a free pass here—maybe because we both speak English, or because historically so many Irish people have moved to the States?—but they couldn't be further from the truth.
But That Special Spouse Permit Will Get Me Hired, Right?
Not so fast.
Something that enrages me is the way the Irish government's site makes it sound so easy to get the Dependent/Partner/Spouse Employment Permit.
This is straight from the DBEI site:
. . . once their dependants/partners/spouses are resident in the State they are eligible to seek any employment and apply to the Department of Business, Enterprise and Innovation for a Dependant/Partner/Spouse Employment Permit which is currently issued free of charge.
As is this:
The objective of this type of employment permit is primarily to support the attractiveness of Ireland as a location of employment for potential and current Critical Skills/Green Card Employment Permit holders and Researchers.
Great! We can seek any employment! And look, they even recognize the fact that Ireland will be more attractive for critical skills workers if their spouses/partners are given the opportunity to work. Makes complete sense.
Yet, they seem to do everything in their power to make the process as difficult as possible.
This is where I've found a lot of the confusion and false expectations stem from. 
For starters, as I mentioned above, many companies (and nearly every recruiter I've been in communication with) will ask what your visa situation is very early on. It's either asked in the online application form itself, or it will often be asked in the first phone screen. 
To me, the major problem here is that Critical Skills Work Permit holders' spouses are "Stamp 3," the words no HR person wants to hear.
Because of this reason, most times we can't even begin to prove our worth because we can't advance past the screening stage. It's infuriating, to say the least.
But let's say you get past the phone screen. The interviewers love you and—HOORAY!—you get an offer. Well, here comes the next big hurdle: expect to wait up to four months for the government to issue your work permit. FOUR. MONTHS.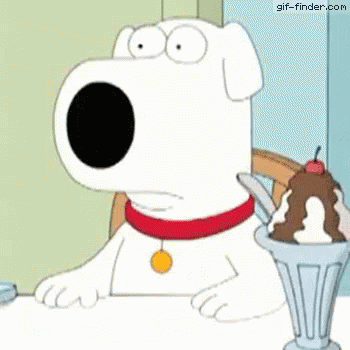 Honestly, how many employers are willing to wait that long? Not many. If you think about it, in that time, an employer could hire an Irish/EU citizen who may not have been as strong a candidate as you, but could potentially ramp them up to your level. I have heard of people getting offers and employers understandably getting impatient because their work permits haven't come through quickly enough. Some companies even rescind their offers because they simply can't afford to wait that long. 
(The work permit process is shortened to approximately three weeks if the employer is a Trusted Partner. This is a status that a company has to apply for in advance, and it's usually granted to employers that hire a significant number of non-EU citizens.)
On top of all that, if the luck of the Irish isn't on your side, your permit application could get stalled or denied for whatever reason, landing you back at square one (or at least the start of an oh-so-fun appeals process).
I feel the DBEI should make public the number of people on Stamp 3, and the number of people who have subsequently gotten hired somewhere. But if that information was disclosed, probably no one would choose to move to Ireland.
Ugh, So What Should We Do?
Maybe you want a career break at this stage in your life. If you are comfortable with the strong possibility of not working whilst in Ireland, carry on researching and decide if it's a place where you really want to live. Be sure to do plenty of research on how expensive it is to live here (especially if the move is to Dublin, where a small 1-bedroom close to the city center will cost you just under €2000/month) before transitioning to a single-income household. 
Another option is going back to school. Depending on what you study, your stamp could allow you to work up to 20 hours a week. However, you'll most likely be paying higher non-EU tuition fees, and those may be an expense you simply can't afford on a single income. This is only a viable option if you really need the course to further your career or if you're thinking of changing careers.
If you want to keep working, I'd say your best bet is landing your own Critical Skills Work Permit. Ireland has a shortage of nurses, scientists, and IT professionals (check out the complete list here). If you're at least mid-level in one of these careers, I'd say you'd have a much better shot at success than other Stamp 3 holders. That being said, there are a number of requirements that must be fulfilled to receive this permit, so make sure you and the employer tick all the boxes. 
Otherwise, focus on Trusted Partners. It's pretty fair to assume that if it's a major multinational company, it'll be a Trusted Partner. I haven't found an official list of them, but check out this spreadsheet that shows a list of employers that were issued employment permits recently. (You can also check data from previous years by changing the year in this URL: https://dbei.gov.ie/en/Publications/Employment-Permit-Statistics-2019.html) 
Also, try to network if possible. I know the thought of this scares a lot of people, but nothing beats meeting people face to face. Bring a friend along if that will make you feel more at ease. If you're in tech, there are a lot of monthly Meetups in Dublin. If you're really uncomfortable with the in-person small talk, or if there aren't many organized networking events in your industry, look people up on LinkedIn. Shoot them a short message. Build a rapport and ask them out to coffee to find out more about what they do and their company. (Important: Don't straight up ask for a job or act desperate.) Not only will this help you keep your soft skills fresh, but you'll also forge connections that could be really valuable down the line. You never know if that one person you really connect with might have a job opportunity in the future, and they think of you for it. 
Finally, in case I scared you off completely, it's not totally impossible to obtain a Spouse Employment Permit. I know of several people who secured it. But it's really damn hard. Unless you have some great internal connections or you wield an exceptional skillset that the majority of candidates lack, it'll be tough to distinguish yourself from an Irish/EU applicant.
Some Other Important Notes
This is major: Keep in mind that the Dependent/Partner/Spouse Employment Permit is ONLY available to dependents/partners/spouses of Critical Skills Work Permit holders. That means if your spouse is on a General Employment Permit, an Intra-Company Transfer Permit, or a student visa, you WILL NOT have access to this employment permit. Instead, you'll need to go the General Employment Permit route (which has a ton of hoops to jump through, as detailed below), or get your own Critical Skills Work Permit (provided you have the relevant skills).
I won't get into the process of obtaining a Critical Skills Work Permit (in most cases, if you have the critical skills/degree(s) needed and the employer offers you the role, they will apply for the permit for you). However, I should point out the (major) benefits of a Spouse Employment Permit over a General Employment Permit:
It's free. The Spouse Employment Permit costs the employer nothing. Meanwhile, the General Employment Permit costs €500–€1000, depending on whether it's good for six or 12 months.
You bypass the labour market needs test with the Spouse Employment Permit. If you apply for a General Employment Permit, the employer must prove they posted the job via various outlets for a certain period of time, and that you were truly the best candidate out of anyone in Ireland/the EU. Unless you're an exceptional candidate with skills no one else has, I assume it'll be tough to convince an employer to go through with this process.
The Spouse Employment Permit pretty much lets you work any job. The General Employment Permit is only good for certain jobs. There's a long list of ineligible jobs that a General Employment Permit applicant cannot apply for under any circumstances. Definitely review this list! Among the ineligible occupations are plumbers, real estate agents, fitness instructors, waitresses . . . the list goes on.
Basically, if your spouse won't have a CSWP, and you yourself aren't eligible to get a CSWP, think very, very hard about coming to Ireland if you still intend on working. I'm not going to sugarcoat it: Your path to a General Employment Permit will be extremely difficult. I personally don't know anyone who got a job with a General Employment Permit.
A few other things: You cannot start your own business or be self-employed as a Stamp 3 holder. You also technically cannot do paid remote/online work (you're considered tax-resident in Ireland, so you should be paying taxes in Ireland, but you can't since you technically aren't supposed to do any sort of work . . .). You can do volunteer work, but only for non-profit organizations (you can't walk into Google and offer to work for them for free). In most cases, you can't apply for paid internships via the Spouse Employment Permit. This permit requires that the role is for a minimum of 12 months, and most internships don't last that long. 
Final Thoughts
Sadly, I believe things won't change for spouses of CSWP holders anytime soon unless they are given something other than a Stamp 3, and that's asking for big legislation changes. However, a great reduction in work permit processing times would help tremendously, as would better education across the board for HR professionals on what Stamp 3 and the Dependent/Partner/Spouse Employment Permit are all about. Maybe even offer expedited permit processing for a fee. I'm fairly certain most Stamp 3 holders would be willing to pay up to €1000 if it meant they could get their work permit within a couple of weeks. (C'mon, Ireland, we're talking FREE MONEY HERE.)
If things continue the way they are, I wouldn't be surprised to see more and more highly skilled employees leaving Ireland because their spouses can't work. Dublin, where the majority of jobs are, is not a cheap city to live in by any means. A single-income lifestyle simply is not sustainable for most couples and families in the long term here. 
It's not only about the money, either. For those who previously had careers, being unable to work can have devastating effects on mental health. Thousands of jobs are expected to open up here in the near future in the technology sector alone, and no doubt a lot of them will be filled by non-EU workers. But I'm curious how long these immigrants will realistically stay here because the happiness and livelihood of their partners and spouses are at stake. Significant employee turnover will lead to significant recruiting costs incurred by the employer to refill those spots . . . not to be overly dramatic, but there could be dire consequences.
Many of us unemployed spouses are dying to work. A lot of us are highly educated and had real, successful careers before moving here. We want to pay taxes, contribute to society, and make ourselves useful. Unfortunately, most of us simply aren't even given the chance because of two words: Stamp 3.
I hope this post gave you some clarity into what it means to be Stamp 3 in Ireland. Hundreds of people moved here thinking the job search wouldn't be too horrendous as the spouse of a CSWP holder, thanks to the Dependent/Partner/Spouse Employment Permit. This initiative is a great idea in principle, but has been executed extremely poorly, to the detriment of Stamp 3 holders. I think it's safe to say many of us even feel scammed to a certain extent. Through this post, I want to prevent anyone from potentially sacrificing their career and personal happiness by moving here with false expectations. Here's hoping things will change for the better very soon.
If you have questions, request to join the Stamp 3 Association closed group on Facebook (2,000+ members and counting).